Datamax-O'Neil Printing Solution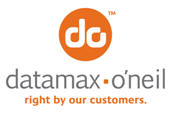 Go to Datamax-O'Neil site
Thermal label printers are the compact, lightweight label printers that meets the printing requirements for retail, mobile POS, hospitality, healthcare and mobile applications.
Have you ever… Worn body armor? Felt invincible in the face of the toughest environments? Implementing Datamax-O'Neil portable solutions put you there.
Unsurpassed durability or ease of use will satisfy the needs of your business and associate profiles.
Specific solutions for your retail or route accounting applications keep your business efficient and error free.
Reliable partners for customized solutions that ease integration and reduce risk.

Learn more about our offerings and "get that feeling" that can only come from working with Datamax-O'Neil on your next portable project.